RGB RAINBOW KEYBOARD
6400 DPI RGB MOUSE
RGB RAINBOW HEADSET
250 X 210 MM MOUSEPAD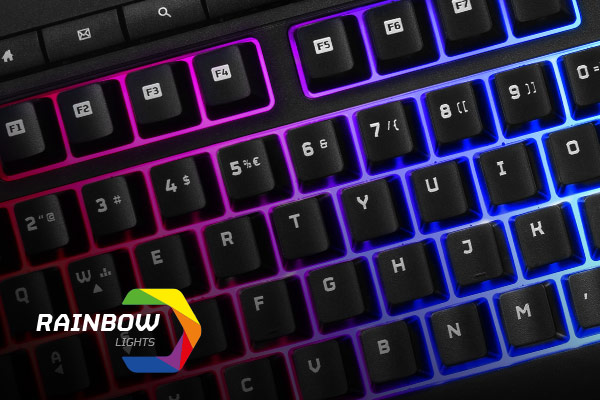 RGB RAINBOW KEYBOARD
Full sized keyboard with system and multimedia hotkeys. Two lighting modes with adjustable brightness and speed.
6400 DPI RGB MOUSE
Shaped for all kinds of grip, with 7 buttons, adjustable sensitivity and RGB LED light effects.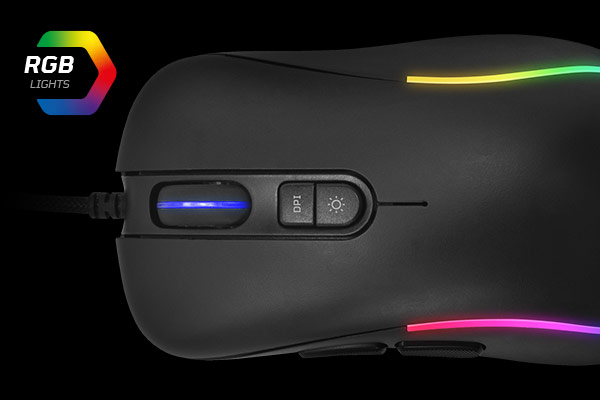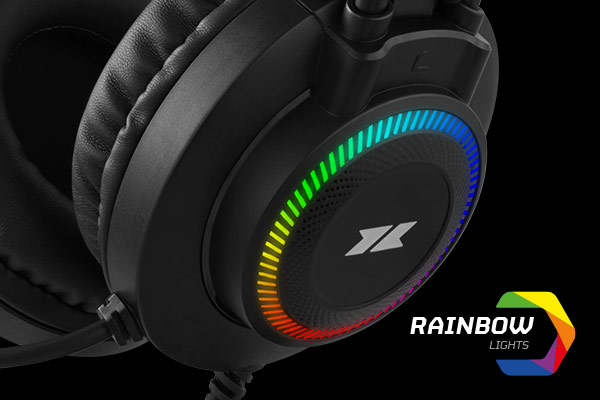 RGB RAINBOW STEREO HEADSET
Rich sound with 50mm drivers, volume control, flexible microphone and RGB RAINBOW lighting.
250 X 210 MM MOUSEPAD
Designed for gamers, with rubber base for grip and fabric surface for a perfect glide with any kind of mouse.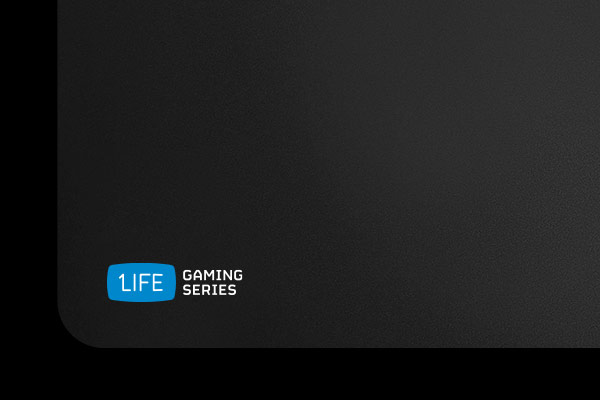 HEADSET
Earphones:
Frequency Response: 20~20.000Hz
Impedance: 21Ω (±15%)
Sensitivity: 112 dB (±3 dB)
Driver Ø: 50 mm
Microphone:
Frequency Response: 100~10.000 Hz
Impedance: 2200 Ω
Sensitivity: -42 dB (±3 dB)
Cable: 2.1 m
Connections:
– 2x 3.5 mm jack (audio + mic);
– 1x USB (for LED light only)
Dimensions: 220 x 195 x 90 mm
Weight: 250 g
Compatibility: PC
KEYBOARD
Anti-ghosting: 19 keys
Dimensions: 490 x 200 x 28 mm
Weight: 734 g
Cable: 1.5m
Connection: USB
Compatibility: PC
MOUSE
Sensor: Optical
Resolution: up to 6400 DPI
Buttons: 7
Cable: 1.5 m
Connection: USB
Dimensions: 122 x 69 x 40 mm
Weight: 99 g
Compatibility: PC
MOUSEPAD
Dimensions: 250 x 210 x 2 mm
Materials:
– Base: Rubber foam
– Surface: Micro textured fabric
Compatibility: All kinds of sensors
Weight: 80 g
SKU: 1IFEALL4ONE
EAN: 5600413204078