WIRELESS CONNECTION
DESIGNED FOR COMFORT
ONE SIZE FITS ALL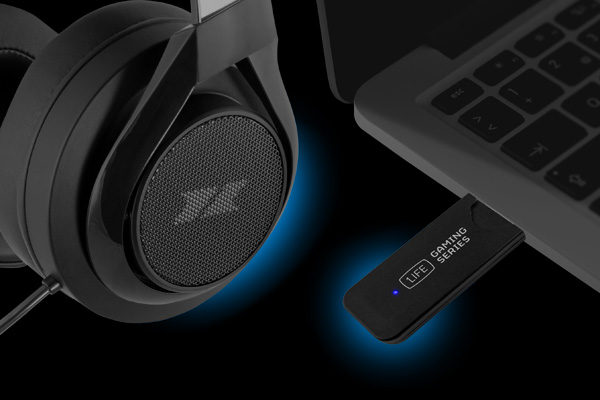 WIRELESS CONNECTION FOR A CABLE FREE SETUP
Simply connect the USB transmiter and enjoy wireless stereo quality sound, with deep bass and sharp trebles.
EASY CONTROLS AND ADJUSTMENT
Need to make a quick adjustment?
Easy to cut the Mic, Mute, and adjust volume on the earcup buttons, near the charging port and the external input.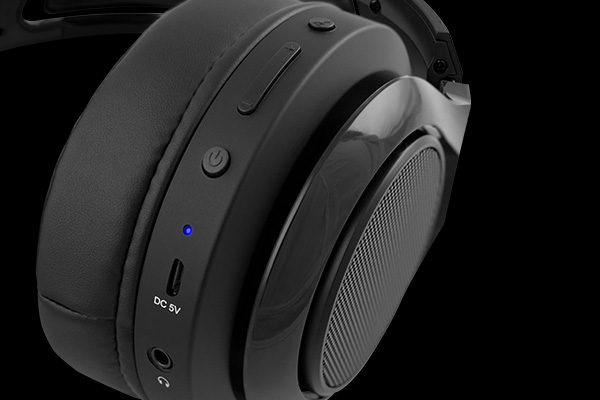 FLEXIBLE MICROPHONE
Easilly adjust the microphone to find the perfect positioning and capture clear voice at any given moment.
EARPHONES
Frequency Response: 20 Hz – 20.000 Hz
Impedance: 32 Ohm (+/- 15%)
Sensitivity: 105 dB (+/- 3 dB)
Driver Diameter: 50 mm
MICROPHONE
Type: Omnidirectional
Frequency Response: 50 Hz – 10.000 Hz
Sensitivity: – 45 dB (+/- 3 dB)
BATTERY
Battery capacity: 500 mAh
Play time: 8-9 hrs
Charging time: 2-3 hrs
Charging cable: Micro USB – USB (50 cm)
TRANSMITTER
Operating voltage: 5V
Operating current: 40 mA
Frequency range: 2.4 KHz ~ 2.8 KHz
Sensitivity: -85 dB
Operating distance: ≤ 10 m, 360°
Connection: USB (wireless), Minijack 3.5 mm (180 cm)
Dimensions: 205 x 198 x 105 mm
Weight: 303 g
Compatibility: PC, Mac, PS4, PS5, Nintendo Switch and other devices with USB audio
SKU: 1IFEGHSAIRWAVE
EAN: 5600413204627